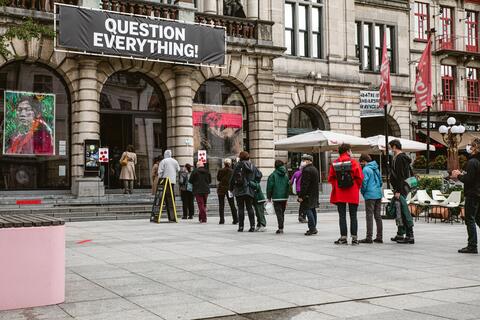 Milo Rau: A Selection of Production Reviews
Milo Rau's work—the focus of Theater Volume 51, Number 2—presents a challenge to critics. It asks spectators to watch on several levels simultaneously—ethical, political, formal—and often to consider the dimensions of our participation. For critics, tasked with responding, interpreting, and (ideally) illuminating a complex multifaceted live work, this invites a range of responses. To show the ongoing discussion of Rau's work, here are four reviews of recent productions, translated into English for the first time by Lily Climenhaga and Piet DeFraeye, the issue's guest co-editors. All contents republished by permission. –Eds.
Read the article here.