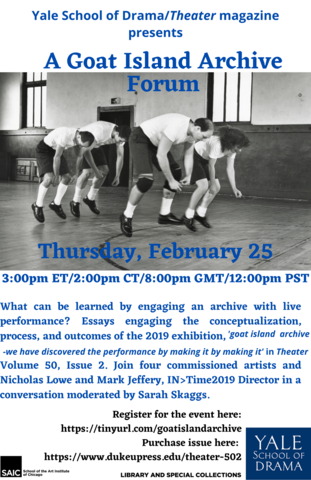 Theater Magazine Presents: A Goat Island Archive Forum Recording
What can be learned by engaging an archive with live performance? Essays engaging the conceptualization, process, and outcomes of the 2019 exhibition, 'goat island archive-we have discovered the performance by making it' are featured in Theater Volume 50, Issue 2. This event included the work of four of the commissioned artists, and Nicholas Lowe and Mark Jeffery, IN>Time 2019 Director, and Goat Island founding members Matthew Goulish and Lin Hixson. After each commissioned work, participants were able able to ask questions and celebrate the work of Goat Island.
Access the recording of the event here.